It is important to all of us at Manfred Sauer that we provide a friendly and personal service. We hope that by getting to know a little about our team, you will feel confident that you will receive great service when you call in and that we can personalise that service for you.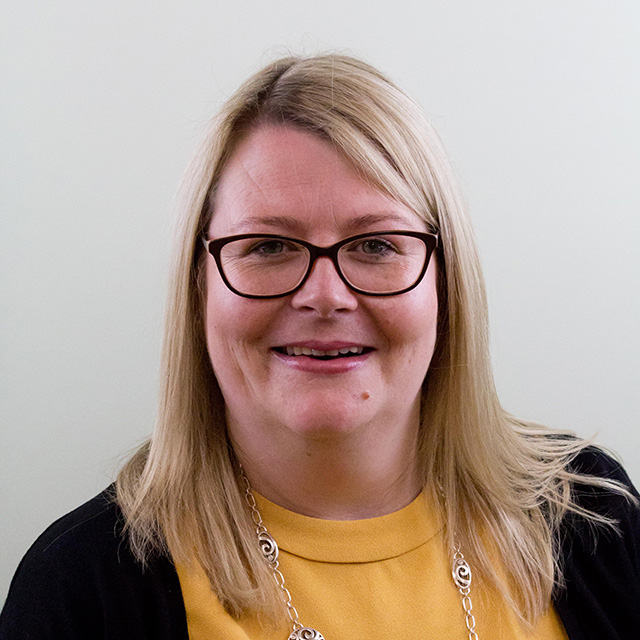 Kim Taylor
Director & General Manager
Kim is our Director and General Manager. She is very much hands on and involved with the day-to-day operations and she is very enthusiastic and passionate about the products and services we provide.
Kim is service driven, with over 20 years' experience in the supply and dispensing of ostomy and continence products, she understands the importance of providing a personal, professional, and efficient service and ensures we go the extra mile to meet our customers' expectations. She also has a naughty sense of humour but don't tell her we said that!
Craig Smith
Finance and Facilities Manager
Craig is our Finance and Facilities Manager. After working in the surgical products business for 11 years Craig joined the Manfred Sauer Team a decade ago. He instantly found it inspiring hearing from customer's regarding how our products improve their quality of life and how we as a company really make a difference. Craig is now heading up the Finance and Utilities side of the business which separates him a little from the day-to-day business, but he does like to roll up his sleeves and be hands on if needed and his focus remains the same in wanting to help people in any way he can. Craig enjoys a laugh and joke (VERY dry sense of humour) with his colleagues to brighten the day and sometimes it works 😂. Outside of work he is into fitness and enjoys running, rowing & swimming but also likes to relax and put his feet up from time to time.
Laura Johnston
Dispensing Manager
Laura joined the Manfred Sauer in September 2020 and brought with her a wealth of healthcare experience and knowledge. She is our Dispensing Manager and oversees an ever-expanding team. She has a very friendly and natural manner and builds a real rapport with the people that she speaks to on the phone whether that be a patient or a healthcare professional. Laura settled in very quickly and we really hope that she enjoys being a part of the Manfred team.
Carol Hutchings
Nursing Services Manager
Carol is our Nursing Services Manager. She qualified in 1987 and has specialised in continence and urology since 1996. She remains very 'hands on' and is passionate about the provision of quality care and outcomes for all of our patients. Outside of work Carol volunteers for Girlguiding and enjoys theatre and music.
Carolyne Tobin
Urology Nurse Specialist/Clinical Lead
Carolyne is our Clinical Lead/Urology Specialist Nurse covering Dorset. Carolyne qualified as a nurse in 1985 at the Salisbury School of Nursing. She worked in various fields of nursing before specialising in Urology at the Royal Bournemouth Hospital where she worked for 24 yrs. Carolyne left the NHS in 2012 and she spends her time visiting patients in their own homes helping them with their Urology problems. Carolyne lives in the Poole area and in her spare time enjoys cycling, swimming and breaks away in her caravan.
Tracy Reed
Urology Nurse
Tracy is a urology nurse covering Yorkshire and surrounding areas. She will also be covering the North East 1 day a week.
Tracy qualified as a nurse in 1992 and worked in a variety of roles within the NHS and private sector before finding her passion for continence care. She joined the continence link nurse forum before specialising in the field of continence in 2006. Tracy is committed to helping to tackle continence issues, through hand-on training and dedicated care, and is a firm believer in advising, supporting and promoting ways to help sufferers live their best life.
Married and with two grown up children, Tracy loves going to the theatre, walking, and supporting the mighty Castleford Tigers Rugby League Club.
Aga Leskiewicz
Senior Dispensing Administrator
Aga has been with us since June 2019 and is a Dispensing Administrator. She has very quickly proven herself to be a skilful and passionate member of the team. Previously, Aga spent over a decade working in customer service-related roles, mainly in the digital and technology industry.
In her current role Aga is very reliable, organised, and conscientious, tackling each patient order with professionalism and care with her end goal being to always deliver a personal service.
Aga is naturally curious, analytical, and altruistic – all those qualities make her a fantastic team member who's first and most important goal is to fulfil her duties to patients and colleagues assuring the highest level of service. She is always there to help and her built in positivity and 'cup half full' attitude uplifts and motivates everyone around her.
If she could, Aga would spend her free time binge watching tv series and crime movies dreaming of becoming a detective but for now she is busy with her young son and her husband. The only detective work she is doing for now is finding out who left their socks on the stairs.
Andrew Harrison
Dispensing Administrator
Although Andrew is not a full-time member of staff, he pops in when he can to help out and we really appreciate his help.
Previously, Andrew has spent many years working in the brewery industry, involved in purchasing, distribution, customer support, IT systems and data analytics. As you can imagine, working in the healthcare industry is a bit of a change of pace for him, but he has adapted well and is an asset to the team.
He has a fine eye for detail and a passion for finding out how things work. His hobbies include sailing, naval history, flight simulators and brussels sprouts.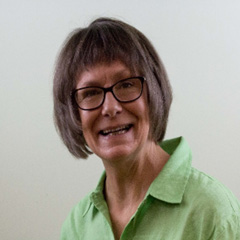 Terri Dolbey
Dispensing Administrator
Terri joined the team in May 2022 having worked in administration for a number of years across various industries, including hospitality, HSE in Ireland and as a clerical assistant to forensic psychiatrists in amental health setting. Although she has no previous experience in continence, urology or wound care, she has found her feet very quickly and has become an invaluable member of the team.
When she is not working, Terri enjoys good food and a glass of wine and to relax she loves to paint and listen to music.
Janine Starkey
Dispensing Administrator
Janine joined the team in May 2022. Prior to that she worked as a compliance administrator for 5 years. This involved her making sure that drivers and vehicles were compliant and safe to be on the road.
Janine enjoys listening to music from various genres and she has been known to sing along at times – when she thinks no one is listening of course!
During her time with the company, she has found everyone to be very friendly and she has also learned a great deal about continence, stoma and wound care and has built a great rapport with our patients.
Tayla Trigg
Dispensing Administrator
Tayla is our newest member of the prescription team. Prior to working with Manfred Sauer, she worked in healthcare, both in the community and in a care home as an HCA. She likes working as part of a team and is real team player. She likes to ensure her colleagues know they have her full support. She also has a very bubbly personality and enjoys a laugh.
When not in work Tayla enjoys hiking, finding waterfalls and going to the gym.
Amy Mace
Helpline Advisor
Amy joined us in October 2022 having previously working in the NHS as an HCA for ten years. During this time, she gained a Certificate in Higher Education in Health and Social Care. This role also gained her a great deal of knowledge and experience in regard to urology appliances which will no doubt assist her in her role with us.
Outside of work, Amy enjoys time with her family, playing Dungeons and Dragons with friends and going out on day trips.
Jason Tate
Senior Warehouse Operative
Jason is our Senior Warehouse Operative. He has worked as part of the Manfred Sauer team since 2003 so he knows the company very well. Day to day Jason oversees the processing of orders, packing of prescriptions, stock location and he makes sure that all of our warehouse logistical processes run smoothly. When he's not working Jason likes to travel, discover new cultures, he loves music, especially metal and enjoys going to gigs & festivals.
Ellie McBride
Warehouse Operative
Ellie is one of our newer team members who joined us in 2022. She has previous experience in customer services, sales and logistics. She is dedicated and caring with great attention to detail, ensuring that she always gets the job done correctly.
Outside of work Ellie enjoys walking her dogs, swimming and most importantly, spending time with her family.
Adrian Serkowski
Warehouse Operative
Adrian is our Warehouse Operative and joined us in 2019. He has years of experience working in a warehouse environment and he very quickly fitted in to our team. Adrian takes care of sales and prescription orders with due diligence and attention. He has a very cheerful attitude and a robust sense of humour. His humour is contagious, and he helps to make our warehouse a great place to be.
In his spare time Adrian enjoys nothing more than sitting by a river with his fishing gear, enjoying nature and waiting for a bite.